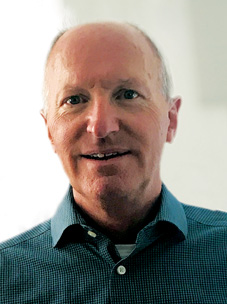 Dr. Matthew Robinson is a board certified Ophthalmologist with over 26 years of experience in comprehensive and specialty eye care. He is fellowship trained in cornea and refractive surgery and a fellow of the American Academy of Ophthalmology. Originally from Upstate New York, he completed his undergraduate degree at Duke University.
At the University of Louisville, during his residency, he met Dr. Katherine Ochsner. After finishing a cornea fellowship at Louisiana State University, Dr. Robinson moved to Fort Collins, Colorado, where he became one of the founding partners at The Eye Center of Northern Colorado. Along with comprehensive eye care (Glaucoma, Diabetes, Cataracts) and refractive surgery, he specialized in medical and surgical diseases of the Cornea.
We are thrilled that Dr. Robinson has transitioned back to the South and has joined Ochsner Eye as a comprehensive medical Ophthalmologist.
Matthew and his wife, Jill, are excited to be in coastal North Carolina after living in Northern Colorado for 26 years. They have four grown children, two of which reside in the Wilmington area. They live on Hewletts Creek and enjoy paddle boarding, kayaking and boating. Jill is a certified yoga instructor and life coach. They love to spend time in the kitchen as well, especially now, having access to fresh seafood and exploring plant based recipes.